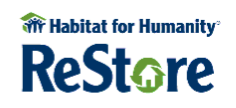 ReStore Saginaw      
 
Tuesday- Friday, 10:00 am – 5:00 pm
Saturday, 10:00 am – 2:00 pm
 
315 W. Holland Avenue
 
Saginaw, MI 48602
 
(989) 754-9435
 
ReStore Owosso
Tuesday, 12:00 pm – 7:00 pm
Wednesday- Friday, 10:00 am – 5:00 pm
Saturday, 10:00 am – 2:00 pm
1494 N. M-52
Owosso, MI 48867
(989) 720-1494
Please check out our ReStore Facebook Pages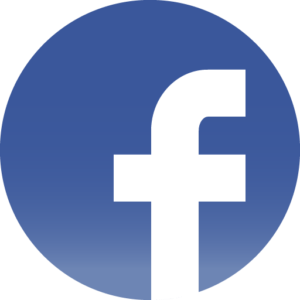 Saginaw – Saginaw Habitat ReStore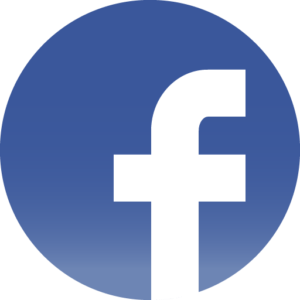 Owosso – owossohabitatrestore
What is a Habitat for Humanity ReStore?
Habitat ReStores are nonprofit home improvement stores and donation centers. The items they sell are available to the public and similar to what you may see in other home good stores, such as a brand-new box of tile you've been needing for your bathroom project or a vintage treasure you won't find anywhere else. However, Habitat ReStores are more than just resell stores.
The purpose of Habitat ReStores is to contribute to the work of Habitat for Humanity. When you support our ReStores by shopping, donating or volunteering, you are not only supporting your local community, you're also helping the mission to provide decent shelter to everyone around the world.
Proceeds are used to help build strength, stability, self-reliance and shelter in local communities and around the world — a good deal for you, your community and the environment.
What donations does Habitat ReStore accept?
Habitat ReStores tend to accept household items or building materials, which can include a wide variety of products. ReStore donations come from all kinds of sources — from your neighbor after a finished home project to a large restaurant chain with old furniture after remodeling.
The items accepted at any given ReStore can vary for many reasons, including local requirements, store size and the amount of certain items the store already has in stock.
However, most stores are often on the lookout for the following specific items:
Household items
Furniture
Appliances
TVs
Lighting
Building materials
Doors and windows
Plumbing supplies
Hand and power tools
Flooring
Please note we are no longer accepting electronics or paint.
Need to donate stuff?
Remodeling, cleaning, down-sizing or just getting organized? Whatever your project, don't let the items you no longer need end up in your local landfill.
Habitat ReStores divert hundreds of tons from landfills each year, accepting hard-to-dispose-of items including new and used furniture, appliances and surplus building materials. In many cases, pickup service is provided for large items.
Best of all, proceeds from the sale of these donated goods help families build a foundation for the future.
Donations are screened for suitability by the ReStore Manager and a pick-up of donated materials can usually be arranged!  Please call (989)754-9435 for Saginaw location, or (989) 720-1494 for the Owosso location to arrange a pickup.
Donations are accepted during business hours ONLY. Please do not leave donations at the ReStore(s) after hours.
Donations are tax deductible.
How do Habitat ReStores help the environment?
When a gently used building material or household product is donated to Habitat ReStore and then sold at a discount to a community member that needs it, that item is recycled and kept out of the landfill.
How can I support Habitat ReStore?
In all kinds of ways!
When you shop or donate at a ReStore, you are automatically supporting not only your local store, but also the Habitat mission worldwide. Additionally, ReStores are always looking for volunteers. Volunteers can range from cashiers and customer service to interior decorators and baristas.
Who shops here?
All sorts of people shop at the ReStore!
Whether you are a do-it-yourselfer, homeowner, renter, landlord, contractor, interior designer, environmentalist or treasure hunter, make Habitat for Humanity ReStore your first stop when shopping for your next home improvement, renovation or DIY project.
The prices are great and you never know what you will find.
But more than that, all proceeds from ReStore sales support Habitat for Humanity's mission to make sure everyone in the world has a decent place to live. Shopping at the ReStore not only supports your community, but also supports building affordable housing around the world.
When you shop ReStore, you help Habitat build.
Every Habitat ReStore is unique, and inventory at each changes daily. You can find something new every day!